Johann Frank » Posts » 2017 shaping up busy!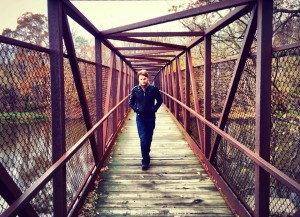 It's been an eventful past 24 hours:)
East of Eli released its first single off the sophomore EP, 'Nowhere', featuring Chyler Leigh, thru People Mag. Gueetars by yours truly. SoundCloud clocks in 15,5K listens in less than a day 🙌🏼
Supergirl's Chyler Leigh Makes Her Singing Debut on Husband Nathan West's New Single 'Nowhere'
We are scheduled for a release party on March 18th at the Troubadour, West Hollywood. Tickets available soon.
And in a different style, our acoustic trio rendition of You're my World with Engelbert recorded 7K views in 24h on YouTube: https://youtu.be/Scp80sh0lCo
We're hitting the road on the west coast next week with shows in Riverside CA, San Diego, Wendover NV and Las Vegas.
Here's to flooding the world with good sounds 🎸💥🎸
Filed under: Posts