Featured News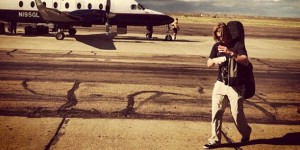 Hey y'all! Im writing this update from the studio with the amazing Eli Lennon Project, where I'm on co writing, production and musical direction. This is a project I am very proud about and I can't wait to share this music with you.
In the meantime, after a wonderful stay in Europe in May, I will be touring with Engelbert Humperdinck on the remaining 4 continents this Summer! Details below. God bless and feel free to comment!
Stay tuned for more updates! Please follow Johann on twitter: www.twitter.com/johannfrank
Movistar Arena
Santiago, Chile
June 16, 2012
–
Grand West Arena
Cape Town, South Africa
June 20, 2012
–
Big Top Arena
Carnival City, Brakpan South Africa
June 22, 2012
–
Big Top Arena
Carnival City, Brakpan South Africa
June 23, 2012
–
Beirut Souks
Beirut, Lebanon
June 30, 2012
–
National Theater
Yangon, Myanmar
July 11, 2012
–
Royal Thai Navy Hall
Bangkok, Thailand
July 14, 2012
–
Private Event
Sydney, Australia
July 18, 2012
–
Jupiters Hotel and Casino
Broadbeach, Australia
July 20-21, 2012
Filed under: Featured News, Music, Posts, Tour
This just came in! Enge will be representing the UK for this year's edition of the Eurovision Song Contest. So proud to be the guitar player of such a legendary artist, building his Legend more and more every day.
Filed under: Featured News, Music