Featured News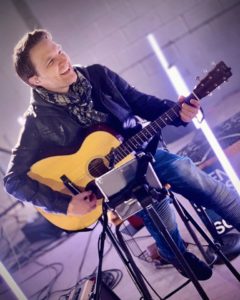 Greetings to all. What a time we live in. So, without unnecessarily fueling the discussion on our current coronavirus predicaments, I'll say this: there has never been a time when we as a humanity have had more time on our hands, stuck at home, alone with our own thoughts. Consequently, never has it been more important to be proactive in lifting our spirits up instead of descending into the abyss of baiting online frenzy and pandemonium.
I personally am taking steps to steer my focus and energy into new projects, activities, practice my instruments, languages, read about new interests, and anything else that can lift me up. This is proactive business, a challenge of brand new magnitude.
I believe that picking up an instrument can be one of these uplifting activities for which there has never been a better time to start and/or develop. Music is medicine for the soul, and gaining the ability to *make* it brings this truth to a whole other level. I have lived it for the past 23 years.
So, I would like to offer what I have to offer from my home to your home: Teaching. Most of you have seen my live videos from the road, tutorials from hotel rooms, or even the Twitter live that I just did, because I believe that now is the time to open this opportunity back up. Therefore, I am offering online guitar and bass classes at a discounted rate. I will gladly go over area that you would like to develop, regardless of what level you are at. Whether it is for a single master class, a "bootcamp" style series of classes on modal improv, right hand technique or funk comping, or you would rather a steadier, longer run of classes: I am now taking applications, on a first-come first-serve basis.
If you are interested, DM me on social media. We will then work out scheduling (time zones etc), topics and tech Q's. Yes, classes can be given in French and Spanish as well.
I hope that this will offer a bit of sunshine to some of you every week, for I believe in the amazing ability of learning music to do so.
Johann
Filed under: Posts