Featured News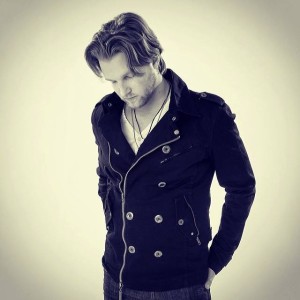 Hey guys! So far this year has taken me touring all over the USA and Europe; a highlight was rehearsing with the BBC Orchestra for an upcoming performance with Engelbert Humperdinck at the London Palladium. His duet album, "Engelbert Calling", on which I did some recording and vocal producing work is also out now.
Lulu Gainsbourg's album is about to come out. It features exciting duets such as M, and Anne Hathaway! It is an honor to have recorded on all the tracks. The Single is available now here: http://lulugainsbourg.artiste.universalmusic.fr More about this soon.
I have been fortunate to keep working with East of Eli; the EP, which I co-produced, co-wrote recorded and sang on, is out now: https://soundcloud.com/east-of-eli . We are currently in the progress of working on the LP. Our few performances at House of Blues, Boardners (Los Angeles area), Chez André and The SoHo House (New York area) have been a great success and we can't wait to see where this all leads!
Stay tuned for more updates, in the meantime here is my touring schedule with Engelbert Humperdinck until the rest of the year – more dates with other artists to come soon.
Casino Regina, Regina, SK, Canada, June 11, 2014
Southern Alberta Jubilee Auditorium, Calgary, Alberta, Canada, June 12, 2014
Northern Alberta Jubilee Auditorium, Edmonton, Alberta, Canada, June 13, 2014
South Okanagan Events Centre, Penticton, BC, Canada, June 14, 2014
Kewadin Casino, Sault Sainte Marie, MI, July 17, 2014
Grand Casino Hinckley, Hinckley, MN, July 18, 2014
Chautauqua Institute Amphitheatre, Chautauqua, NY, August 15, 2014
Tachi Palace Hotel & Casino, Lemore, CA, August 28, 2014
Peppermill Concert Hall, Wendover, NV, August 29, 2014
Silver Legacy Resort Casino, Reno, NV, August 30, 2014,
River Rock Casino, Richmond, BC, Canada, September 12-13, 2014
Chumash Casino, Santa Ynez, CA, September 18, 2014
Morongo Casino Resort, Cabazon, CA, September 19, 2014
Segerstrom kCenter for the Arts, Costa Mesa, CA, September 20, 2014
American Music Theatre, Lancaster, PA, October 10, 2014
Theatre at Westbury, Westbury, NY, October 11, 2014
Park Theatre, Cranston, RI, October 12, 2014
Bergen PAC, Englewood, NJ, October 14, 2014
The Palace Theatre, Greensburg, PA, October 15, 2014
The Living Arts Centre, Mississauga, October 17, 2014
Turning Stone Resort & Casino, Verona, NY, November 06, 2014
The State Theatre, New Brunswick, NJ, November 09, 2014
Filed under: Featured News, Music, Posts, Tour