Johann Frank » Featured News, Music, Tour » Fantastic End Of The 2013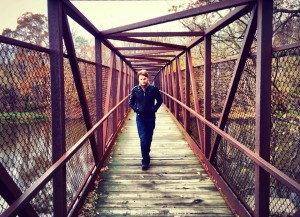 Hello all, it's a busy end of the year for me! I got to record guitar on the upcoming Venezuelan movie "Papita Maní Tostón", which is making a lot of noise in the Spanish speaking market. With Engelbert we ended a very successful show in Nashville 2 days ago, tying up a great tour throughout the midwest. And I am off to London next week to record Lulu Gainsbourg's second album.
His first album was an homage to his father, Serge Gainsbourg, which featured wonderful duets with people such as Iggy Pop, Scarlett Johansson and Vanessa Paradis. This will be his debut original album and I am delighted to bring my expertise for all guitars, along with an amazing rhythm section made in UK.
After this I will be going straight to South East Asia with Engelbert Humperdinck, on a tour that will take us throughout the region and also to Europe.Therefore, this qualifies for a Fantastic End Of The Year! All the best and stay tuned for updates.
Filed under: Featured News, Music, Tour